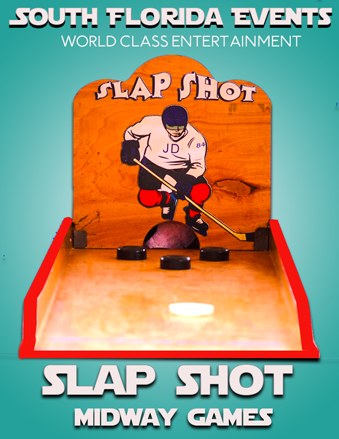 Slap Shot
Actual Size: 18″H x 19″W x 70″L




Growing up, kids watch sports and look up to the players as modern day heroes. They collect all of their cards and merchandise, and watch every game, hoping to see them win! They cheer them on when they score, and shout a bit when they miss their goal, but overall it is a fun experience. When the grow up, they think about being just like these players, and hope to be just as good at the game as them. Practice makes perfect, so many decide to start playing the sports that their favorite athletes take part in. They learn all the moves, and try their hardest to be successful.
For those with hockey in the heart, gearing up and getting on the ice builds in adrenaline and anticipation builds for the game. Time on the ice is priceless, and they enjoy every minute of it. In the beginning they may fall a bit, but with determination in their eyes, they will get right back up and try harder the next time around.
Of course, hockey isn't going to be readily available to peak the interest of these hockey fans, but games with hockey themes can be just as fun! Try your luck with Slap Shot, our hockey themed game! Players slide two pucks down the alley, hoping to get one into the goal. It seems easy- but so does skating! It may be a bit difficult at first, but with a couple tries, you will be a pro!
Spectators will gather around to watch you test your skills. This may be a bit intimidating, but professionals have an audience all the time! They will be cheering you on as you get a goal, and booing when you don't. It's up to you to entertain them, so give them a good show!
Adding games to your event is a great way to keep guests busy, and they will try the games each time they make their way to the area. Perhaps they didn't do so well on the last time around, but the next time when they try their luck may change. Various games are available, and this Slap Shot game is certainly a popular one! Everyone wants a chance to pretend they are a professional going for the goal. Maybe they will be just as good as their favorite player when they try the game! Slap Shot will keep guests and spectators busy throughout the night!