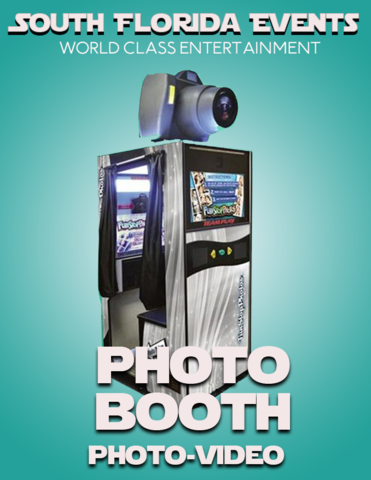 Photo Booth
Actual Size: 43″L x 31″W x 78″H




Photos have been an important part of event. They are a way to capture the moment, without losing it in the back of your memory. No matter where you go or what you are doing, it seems as if people are always taking pictures. They take pictures of the scenery around them, of their friends and family, and most commonly- themselves. It seems more and more socially acceptable to take "selfies" as days go on…
Keeping this in mind, a photo booth creates a fabulous form of entertainment when hosting an event. Not only do people get to keep a treasured memory of your event for as long as they live, but they also get to take part in fashioning it!
Grab your friends. Grab your family. Get to know a few fun strangers. After you pick the group that you want in your photo, the next step is to pick your props!
Feathered boas and floppy feathered hats are always popular, along with moustaches and fun themed sunglasses. The props that you choose to include in the photo booth can correspond with the main theme of your party, to create a specific event themed memory, or a bunch of random items can be tossed together to allow your guests to get a little crazy and create their own theme for their photo!
People and props have been selected. Now it is time to strike a pose! The camera will take a few pictures, allowing a couple seconds to change poses in between. Serious faces, laughing faces, silly faces, and goofy grins are all acceptable. Maybe you want to make a funny hand gesture, or make your floppy hat cover your face. Make it your own, and do as you please!
While the memories of your event (no matter how fun) will fade after a while, pictures taken at your photo booth will live on. They serve as a fun-filled reminder of your event , the people that took part, and all that happened during it. A photo is worth a thousand words, and with our props, you may be speechless! Laugh over and over as you think of the experience and the fun you had creating the special moment that was captured.
Use our photo booth to make entertaining at your next event a snap! Guests will take their time creating a moment that will last a lifetime, and have fun doing it!