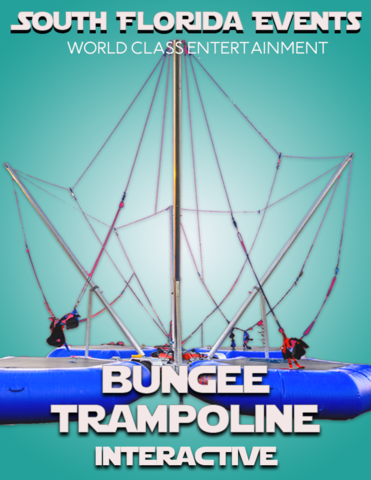 Bungee Trampoline
Looking down from a high peak can be intimidating to some. Envisioning yourself on top of a building or even a mountain and seeing what is below can instill a bit of fear in the pit of your stomach. It is scary to see how high up you really are, knowing how far the fall could be. These people live in fear of heights; even they would love to know how it feels to reach the top.
To others, looking down into the abyss below is an adrenaline rush like no other. They seek out the highest mountain peaks and rush to the rooftops to see what it looks like from the top. Going from one high surface to the ground below is thrilling, and having your life hang by a thread is exhilarating. It really makes you feel alive!
This is why bungee jumping became a popular adventure! No matter where you are or what your plans are, bungee jumping is an option in most vacation spots. Some people have the courage to try it while others wait at the ground below in fear for their loved ones. Either way, your heart will surely be beating fast!
People climb up to the highest peaks, just to jump to the ground below. Elastic type ropes break their fall, but it must still be a frightening experience. Your life depends on that rope. Bungee jumping is open to jumpers of all skill levels and has jumps designed for both the scared 'bucket list' types to the hardcore adrenaline junkies.
For us, our Bungee trampoline provides just enough of a rush without the fear of falling to the ground with no protection! Adults and children can enjoy bouncing to great heights and feel the pressure as they rush back down to the ground. But it isn't over yet as soon as you hit the inflatable surface, up you go again. It truly imitates the bungee jumping feeling. Experience the rush without the fear, and the thrill without the anxiety! You may even enjoy it enough to try the real thing on your next vacation!
The bungee trampoline will keep your guests busy for hours on end and is sure to entertain those of all ages. Once they finish their first ride, they will be getting back in line to try it again. Maybe they will even attempt a couple flips their next time around!